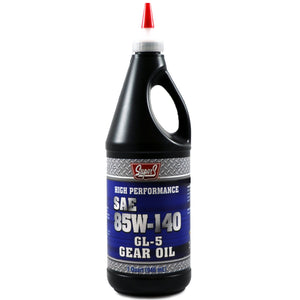 Super S® 85W-140 GL-5 Gear Oil
Part #:
34-SUS25
|
Vendor: Super S Products
GL-5 Gear OIls are formulated for severe service conditions and environments in cars, trucks and heavy equipment. They provide excellent load carrying capability, wear resistance, oxidation stability, anti-rust, anti-corrosion and anti-foam properties. These lubricants contain sulfur and phosphorus additive materials, but no zinc, in compliance with most manufacturer's requirements for truck driving axles.
Net Content: 1 Qt.
There is currently no additional information about this product
---
Related Products
---