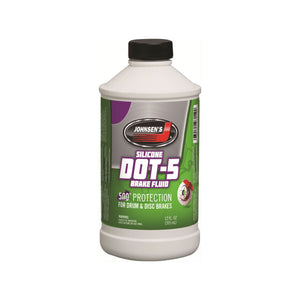 Johnsen's® DOT-5 Brake Fluid
Part #:
18J-7012-6
|
Vendor: Johnsen's Products
Specially formulated hydraulic brake fluid that provides superior benefits.
Johnsen's Silicone DOT 5 Brake Fluid is essentially non-hygroscopic compared to conventional DOT 3 or DOT 4 brake fluids, absorbing less than one percent by weight of water.
Not to be used in ABS system.
Size: 12 fl oz
---
Related Products
---