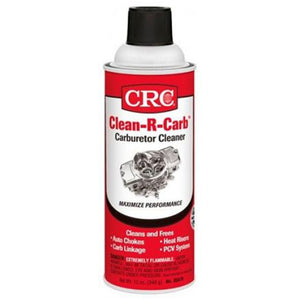 Clean-R-Carb™ Carburetor Cleaner
Part #:
18C-5079
|
Vendor: CRC Industries
NOTE: This Product is NOT available to ship. Local Delivery or Pickup ONLY
---
A carb & choke cleaner that is designed to maximize carburetor performance. Quickly dissolves carburetor deposits such as gum, sludge & varnish to improve fuel system performance & enhance fuel economy.
Applications:
Automatic chokes
Carburetor components
Crankcase breather element
EGR valve
General purpose cleaner for non-painted surfaces
Net Weight - 12oz 
There is currently no additional information about this product
---
Related Products
---