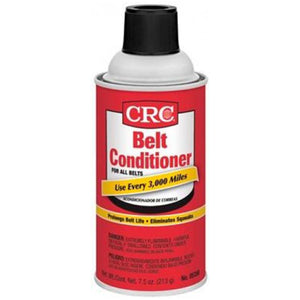 Belt Conditioner - Spray
Part #:
18C-5350
|
Vendor: CRC Industries
Eliminates squeaks and prolongs belt life. For use on all types of belts, such as serpentine, flat and v-type belts. Prevents slippage and glazing. Removes oil, grease and glaze. Use every 3,000 miles to prevent drying out and slippage.
Applications:
Belts
Canvas Belts
Fabrics
Flat Belts
Leather Belts
Round Belts
Rubber
V-Belts
Net Weight - 7.5oz
There is currently no additional information about this product
---
Related Products
---